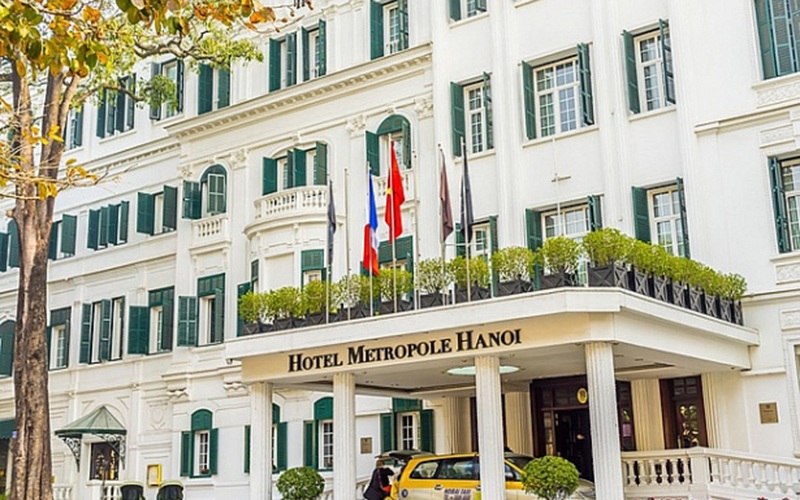 Constructed at the turn of the twentieth century by the colonizing French—and designed to mirror Paris's grande dames—the Metropole is currently owned by the Vietnamese government and managed by Sofitel. Thanks to an interior overhaul that stretched from 2006 until 2012, the hotel now exhibits much of its original elegance. With 364 stylish rooms (starting at $305)—split between the revamped Original Wing and the newer, more modern Opera Wing—and staffers who greet you by name, the Metropole exudes élan without pretention.
Opt for a room in the Original Wing and you get spacious quarters, done up in dark wood, with high ceilings and soft lighting. Curtained, glass-paned doors open onto the marble-floored bathroom with a magnificent soaking tub. Fittingly, the French restaurant downstairs, Le Beaulieu, goes for classic dishes made from local ingredients whenever possible. The serene Vietnamese eatery Spices Garden offers a refined take on the national cuisine.
After dinner, cigars are mandatory at one of two spots. For a lively experience there's Angelina, which fronts an Italian restaurant of the same name. You can eat and smoke in the front room. After 9 p.m. there is a DJ in the restaurant, flat-screens display artful videos and affluent locals like to show off their young girlfriends here. Regulars can keep cigars and Scotch lockered. For the rest of us, Angelina maintains a decent selection of single malts and a small roster of terrific cigars (all Cuban and sadly pricy, with the Montecristo No. 2 going for $75). However, you can bring your own without incurring a clipping fee.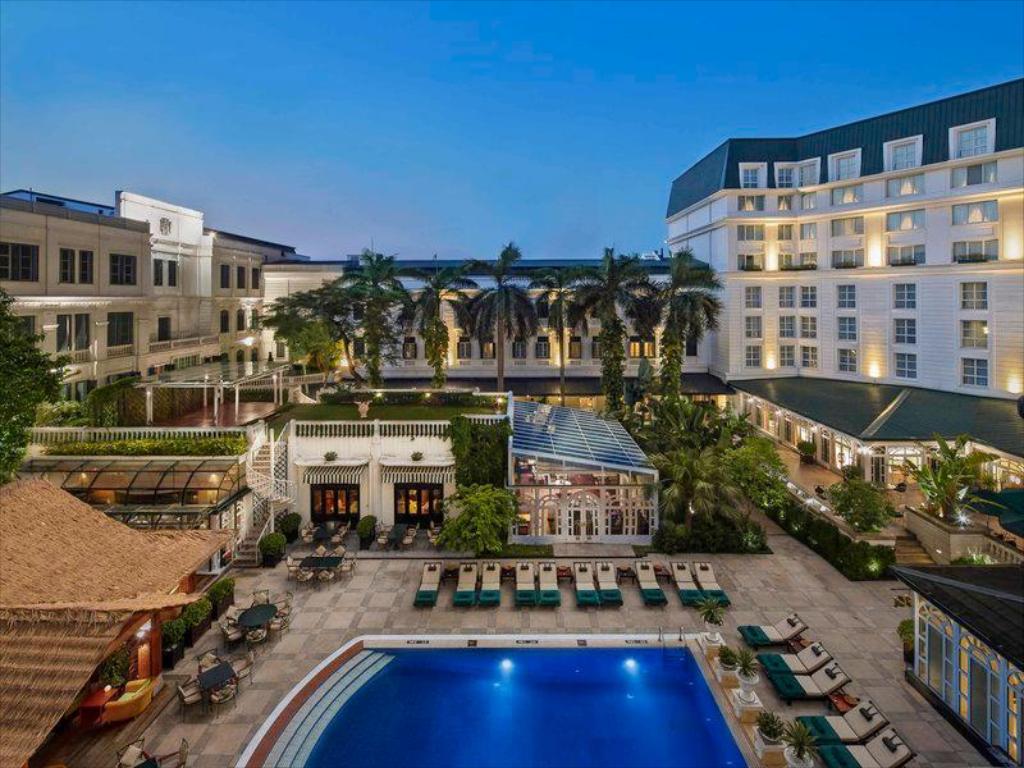 The Bamboo Bar, situated poolside and in mostly open air, has a mellower cigar scene. There's no shortage of its namesake lumber, fans spin lazily overhead and discreet areas make it the perfect place for the kind of war-time assignation that Graham Greene used to write about. But even if you don't get the mission papers you've been anticipating, a fine cigar and a frosty martini or two, followed by a night of slumber in the Metropole's elegant digs, isn't exactly a bad way to go.
Visit sofitel.com or call 011-84-4-3826-6919.