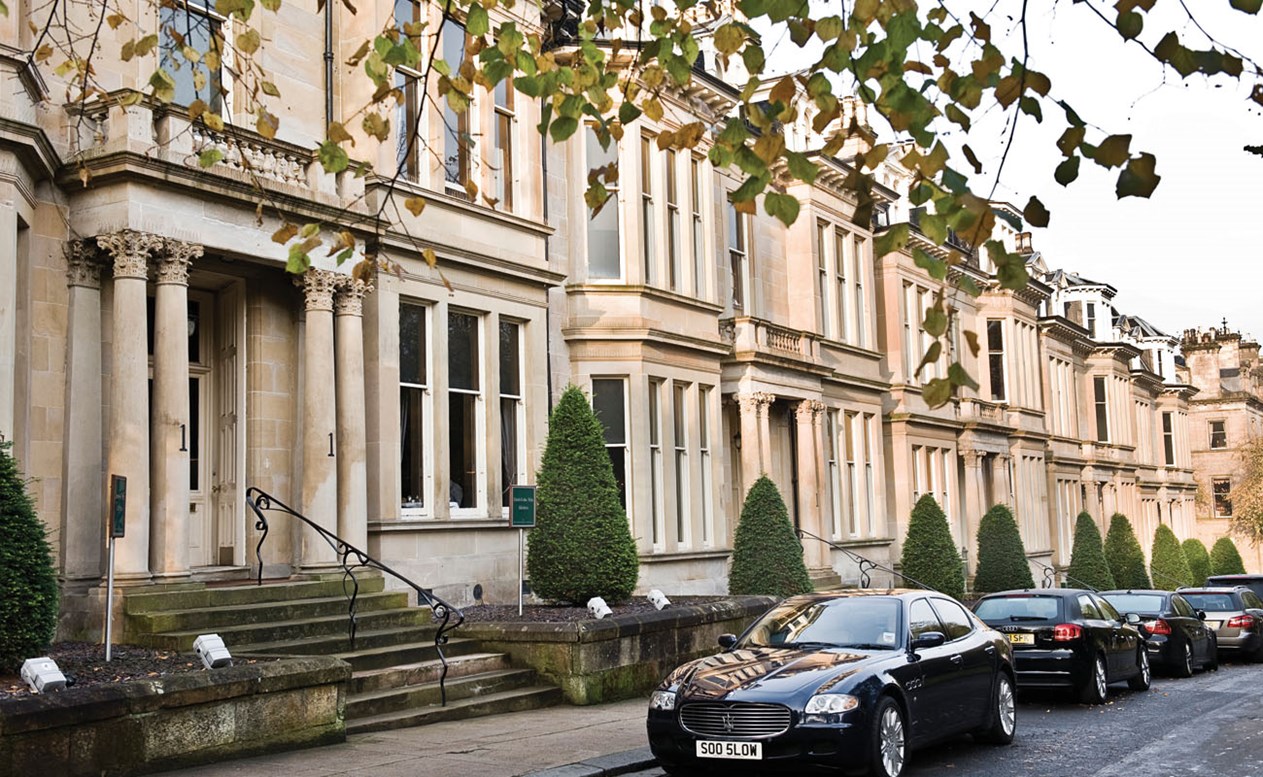 Take the Whiskey Library for instance. I don't mean the bar—the bar is the next room over, itself a wonderfully well lived-in space. The Whiskey Library (or "snug" as they call it) has a wall of glass-fronted cases with spirits arranged by country and type. Ibon Mendiguren, the bar manager, oversees the selection but his approach is simple: Let's offer it all, from everywhere.
"Distilleries open and close, and we stay on top of things," he says. His offerings run to some several hundred different pours, so if you think you'll cleverly trip him up by asking for, say, a shot of Amrut from India or Mackmyra from Sweden you'll have to try a little harder.
For my dinner at the bistro I chose the three-course prix fixe menu (£26.95) which changes nightly. Creamy carrot ginger soup served in a graciously tall deep bowl was followed by a pork cutlet with braised red cabbage and a glass of Rioja reserva from 2008. Sticky toffee pudding with my coffee made the Scottish rain outside seem pleasant indeed.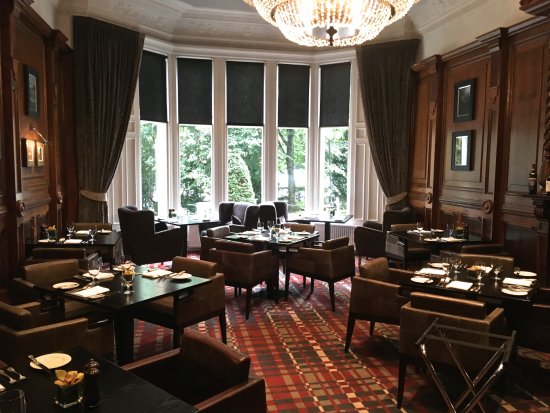 In keeping with the Hotel du Vin brand, rooms are named for wineries. Comforts include four-poster beds and huge bathtubs. I was in the Wolf Blass room. The plaque outside the Petaluma room had this old Napa boy scratching my head, until I was informed that Petaluma is an Australian winery. Oh.
Other than the plaques on the doors, you have to look hard for signs that the place is a hotel. The houseguest illusion is so complete I felt silly locking my door before heading down for a drink, as if I were afraid that one of the tony guests (Clooney and Pavarotti are among the fans of the place) would make off with my duffel bag and grungy boots if I didn't take heed.
Mendiguren brought me for a peek into the wine cellar, where guests can choose a bottle from the 400+ cases tended to by sommelier Alan Brady. "It's exciting finding new wines from all over the world that are now available in the U.K.," Brady says, but his goal is for "guests to feel comfortable and relaxed while dining with us. The days of stiff and formal service are gone."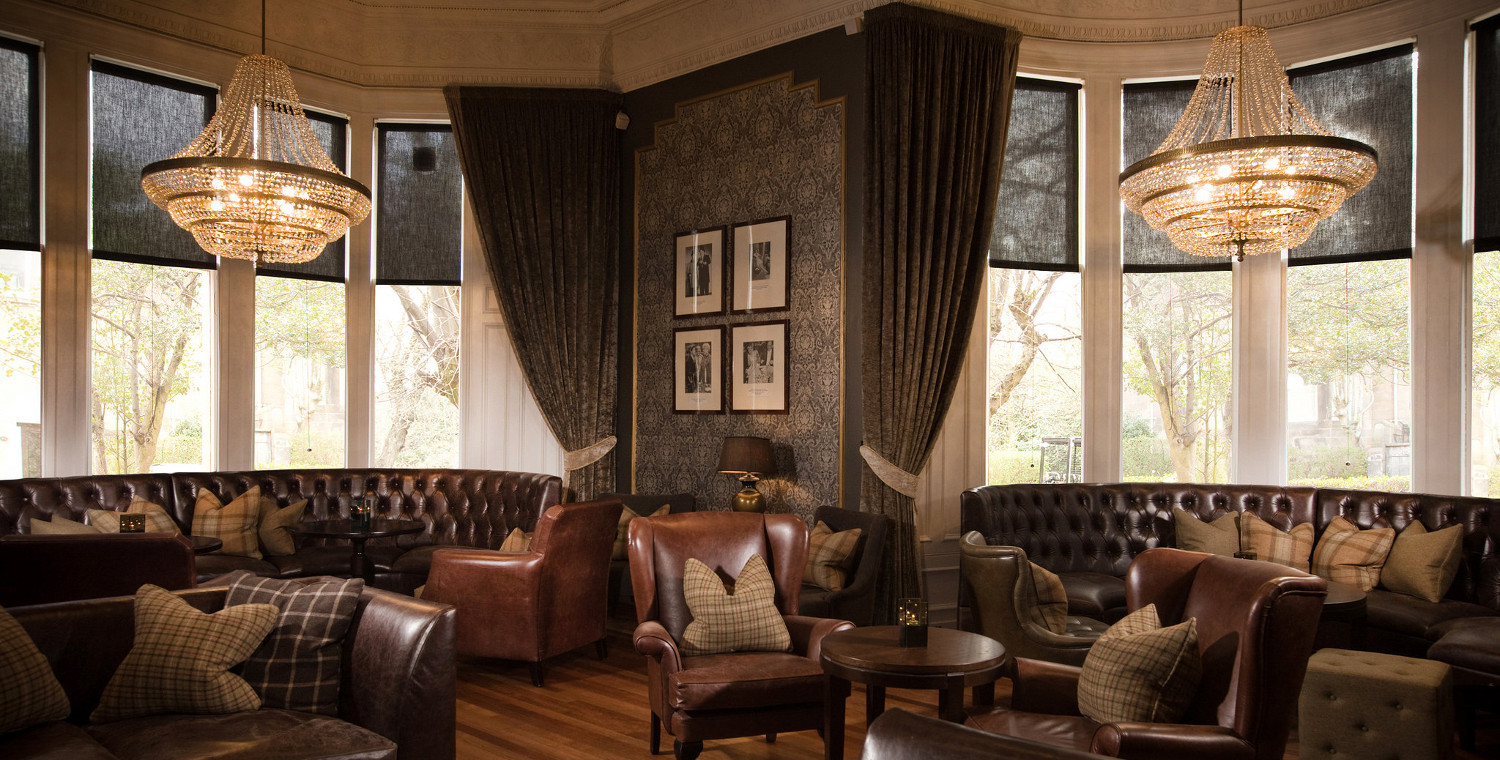 A perfect spot to feel comfortable and relaxed is the bistro's roofed cigar shack, known as the "bothy," located in the courtyard in back. It has become a gathering spot for locals as word has gotten out about this oasis in the city. Mendiguren keeps a well-focused selection of smokes available, from the Hoyo de Monterrey Double Corona ($46) to the full bodied Partagás Serie P No. 2 Tubo ($30). A gas fireplace and leather chairs facilitate evening social hours.